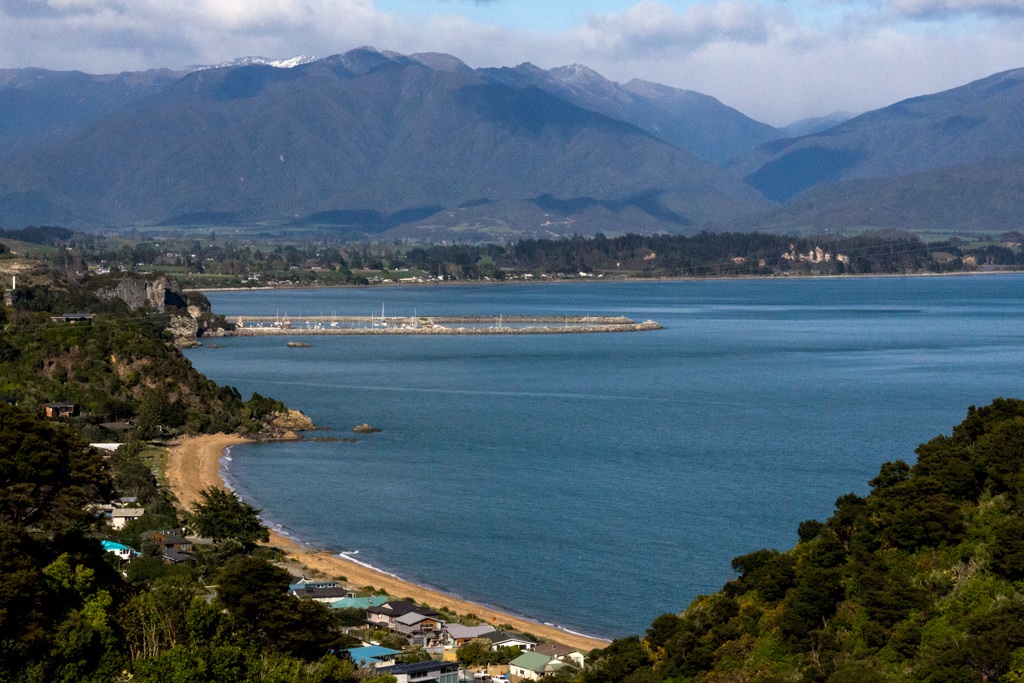 Port Tarakohe, Tata Beach, Golden Bay
Links to help you explore Golden Bay
Golden Bay Promotions Things to see & do
Golden Bay is New Zealand's most diverse and appealing holiday destination, with endless variety, where golden beaches, alpine valleys and tranquil rivers share a close proximity with the sea. For breathtaking scenery, arts and crafts, fishing, mountain biking, hiking and exploring, there's something for everyone.
Golden Bay Weather & Webcam
For the latest up to date forecast for our beautiful bay. Also check out the live webcam for Golden Bay
Kotare Sands
Modern, relaxing restaurant bar set in the popular beach village of Pohara in Golden Bay. Outside dining in both the garden area and restaurant courtyard. Breakfast, Brunch, Burgers, Pizza, Seafood, and Vegetarian.
Korora's Nest
Korora's Nest is a restaurant and bar located in Pohara, Golden Bay opposite the beach. We offer a traditional home style menu with a modern twist, as well as a range of drinks such as New Zealand wines, local beers and coffee.
Adventure Flights Golden Bay
Based at Takaka Airport, Mit offers a variety of scenic tours over Farwell Spit, the Wild West Coast, and Golden Bay.
Mussel Inn
The Mussel Inn is located in the heart of Golden Bay, North West Nelson region of the South Island of New Zealand. They produce all their own beers, ales, ciders soft drinks and occasional house wines in a small brewery located adjacent to the Mussel Inn. Home-made lemonade and ginger beer will please those looking for something non alcoholic and a small selection of Nelson area wines and a basic range of spirits for those who are.
Art Vault
Local Golden Bay original Art... paintings, sculpture wood and stone, photography, fabric art.
Farewell Spit Eco tours
"Onetahua" is the Maori name for Farewell Spit and translated means "heaped up sand". A variety of trips are on offer; Farewell Spit Eco Tour, Lighthouse Tour, Gannet Tour & Wader Watch Tour. While staying at Wildcat Motel you can book a tour of your choosing direct with us.
Golden Bay Coachlines
Daily Services - Nelson, Richmond, Motueka, Takaka, Nelson Airport. Bookings essential for Heaphy Track, Collingwood, Pohara, Wainui, Totaranui and Marahau.
Golden Bay Air
Golden Bay Air operates year-round scheduled flights between Wellington and Takaka in Golden Bay-a hidden corner of New Zealand, rich in history, the arts and natural beauty. The comfortable 50 minute flight affords stunning views of Wellington city and coastline, the beautiful Marlborough Sounds and the inviting golden sands of Abel Tasman National Park.